Are you a professional and a highly skilled individual? Whether you are working as a web developer or working as a real estate agent, today's employment scene demands people to have their own personal website for branding. A personal website is one of the marketing tools skilled professionals use to market their services to potential clients.
If you have a website yet still didn't get referrals, inquiries, or job offers from it, there might be some mistakes in your personal website that drive customers away instead of booking your services.
Here are some mistakes you might be doing that caused you some business and how you can fix them.
1. Content has no value
Now that you have bought a domain and hosted your site via Hostinger's VPS, it is time to boost your new site with high-quality content. Some professionals buy their domain yet never invest in great content- in terms of value and quality.
Invest some time in pouring your website with the right information like your bio, portfolio, contact information, and maybe some blog articles for SEO purposes. If you think you don't have the skills or the time to achieve this, then go ahead and hire somebody. Don't hesitate to outsource and delegate.
2. You don't update your content
A potential client checks your website but instead of an up-to-date site, your site reminds them of a 90s site from the choice of colors to the layout. Or you have a well-designed blog but the last blog post entry is 5 months old already.
To fix this, regularly publish rich content for your site to rank higher in Google. Your portfolio needs to be updated as well, showing your latest project.
3. Your site doesn't have a responsive web design
Clients and companies want to make sure that you are currently practicing your skills and craft. One of the things to show this is to have your website responsive. What is this? A responsive web design automatically adjusts your web pages no matter what kind of device a user is using, whether a smartphone or a desktop.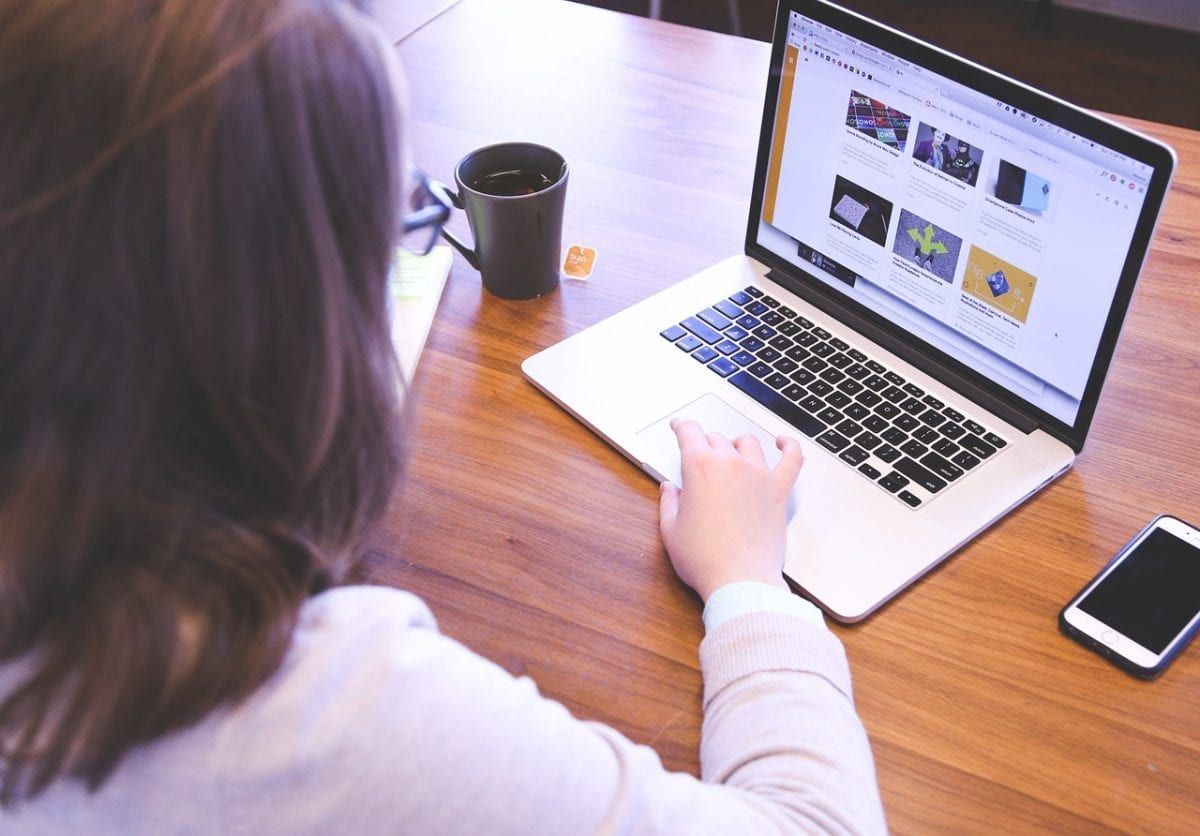 4. The overall design and layout is poor
Poor design doesn't mean old design. There are newly designed sites that unfortunately have poor design and interface. Skip the bold and all those annoying ads. Keep it simple and direct to the point. Make sure your site has plenty of white spaces. Lastly, adjust your design to website responsive.
5. You use bad photos
Visuals are everything and we're talking about photos. Using low-quality photos on your site reflects your skills – poor. Make sure to use high-resolution photos. You can take them or hire a photographer. You can also source them online; just make sure you credit and use from sites that allow reuse. For your bio, use recent photos.
6. No facts and data
When using a site to market yourself, you need to provide statements with some authority and you can do this by adding data and facts. Provide concise figures and infographics.
Write, "I was able to increase my division sales to 100% for the 2nd quarter of the fiscal year", instead of "I helped my company reach our quota".
7. Your website doesn't show a balance of your skills and your personality
Though personal websites are great ways for employers and clients to know you beyond your skills and professional experience, it shouldn't be presented as a personal diary either. Too much about your personal life is a big no-no. Likewise, skipping showing your skills and experience will shy away from any opportunity for you.
Therefore, find a balance of showing your past projects while showing a little bit of your personality just like what Bill Gates did in his personal website. While you highlight your skills and experience, your site should also reflect your personality. Remember, businesses and clients often hire people based on their personality and character.
8. There's no portfolio
Related to #7, it is a cardinal sin to exclude your portfolio on your personal website. That's the objective of your site in the first place – an online and digital portfolio and resume. Have a separate page exclusively for your portfolio and place them in a gallery. Include links where clients and employers can read and check your previous works and projects.
9. It is hard to find your contact information
Now that someone is interested to hire you, it is time to get in touch with you. But wait, where is your contact information?
An email with this pattern – "johndoe(at)designs.com" gives interested parties the right information while keeping spammers at bay. Don't forget to add your social media, as these are the quickest way brands and companies find and reach you.
10. Your "About Me" page is a mediocre
Your bio is a short statement that encapsulates who you are as a skilled professional and as a person. However, it is hard to compose this part of your site. If you find it hard, let someone do it for you like a friend or a professional. In your bio, find the perfect mix of summarizing your experience and skills and your interests as a person.
These days, a personal website is an essential tool to market yourself and build your personal branding. Give yourself an edge against other applicants with an online portfolio and resume that clients and even headhunters can check out. However, about the pitfalls mentioned above and you're on the road to the best career of your life.